YOUR LEGACY LIVES ON
You've spent a lifetime building a successful truck repair business.
Trust Wiers to take care of your team and customers for years to come.
THINKING OF SELLING YOUR REPAIR SHOP?
You've worked hard to build a name for yourself and your company in the community. As you begin the process of retiring or selling your business, Wiers wants to make sure your legacy lives on. Buying your business is an honor and privilege. If you're considering selling, we'd love to talk to you. We're committed to an upfront and honest process that results in a Win-Win outcome.
FREQUENTLY ASKED QUESTIONS
WHAT IS MY BUSINESS WORTH?
Business values are most often determined by the historic profitability of the company. Profit can be adjusted higher or lower if future expenses are different than a new owner would experience. Low owner salary or above market building rent are typical adjustments we see. A review of three years of financial statements and tax returns are required to determine an approximate business valuation.
WHAT WILL HAPPEN TO MY TEAM?
You value your team and so do we! A good team is one important reason we prefer to buy existing businesses versus a startup operation. Your employees will retain their original hire date when they join the Wiers Team and enjoy employee benefits associated with a larger company.
DO YOU RENT OR BUY MY FACILITY?
Both. We work with sellers on a case by case basis depending on their unique needs and circumstances. We can purchase the facility at the time of closing or lease for a period of time with an option to purchase in the future. We will assume your lease or negotiate a new lease if you are renting the facility.
HOW LONG DOES THE PROCESS TAKE?
That depends on the seller's timetable. It's common for us to start a conversation and close on the business a year or two down the road. We have also closed purchases in 90 days. We are long term focused with the ability to execute quickly when the circumstances call for action.
IS THE SALE KEPT CONFIDENTIAL?
Absolutely! Confidentiality is a critical part of the sale process for both parties. The process typically runs smoothly but delays can happen for various reasons. Neither the seller nor Wiers wants valuable employees wondering about their future and looking for jobs elsewhere. The seller and Wiers determine when and how an announcement is made to the seller's team and customers.
Wiers is uniquely positioned to grow our service network by acquiring high-quality truck repair shops throughout the United States. Since 1964, we have been investing in our teams and communities to ensure trucks operate in a safe, reliable, and cost-effective manner.
BUY – quality truck repair shops in strategic locations
INVEST – training, technology & equipment
REFRESH – facilities, marketing & sales efforts
PRESERVE – legacy, team & reputation
GROW – service offerings, revenue & new customers
Selling your business can be an overwhelming thought. It's a significant financial transaction and a very emotional time.
Our proven 7 Step Sale Process allows you to continue to run daily operations while working toward a transparent Win-Win outcome.
Introductory conversation with Tom Wiers
Sign Non-Disclosure Agreement (NDA)
Follow up discussion to determine mutual fit
Seller provides historical financial information
Wiers presents Letter of Intent
Due diligence period
Closing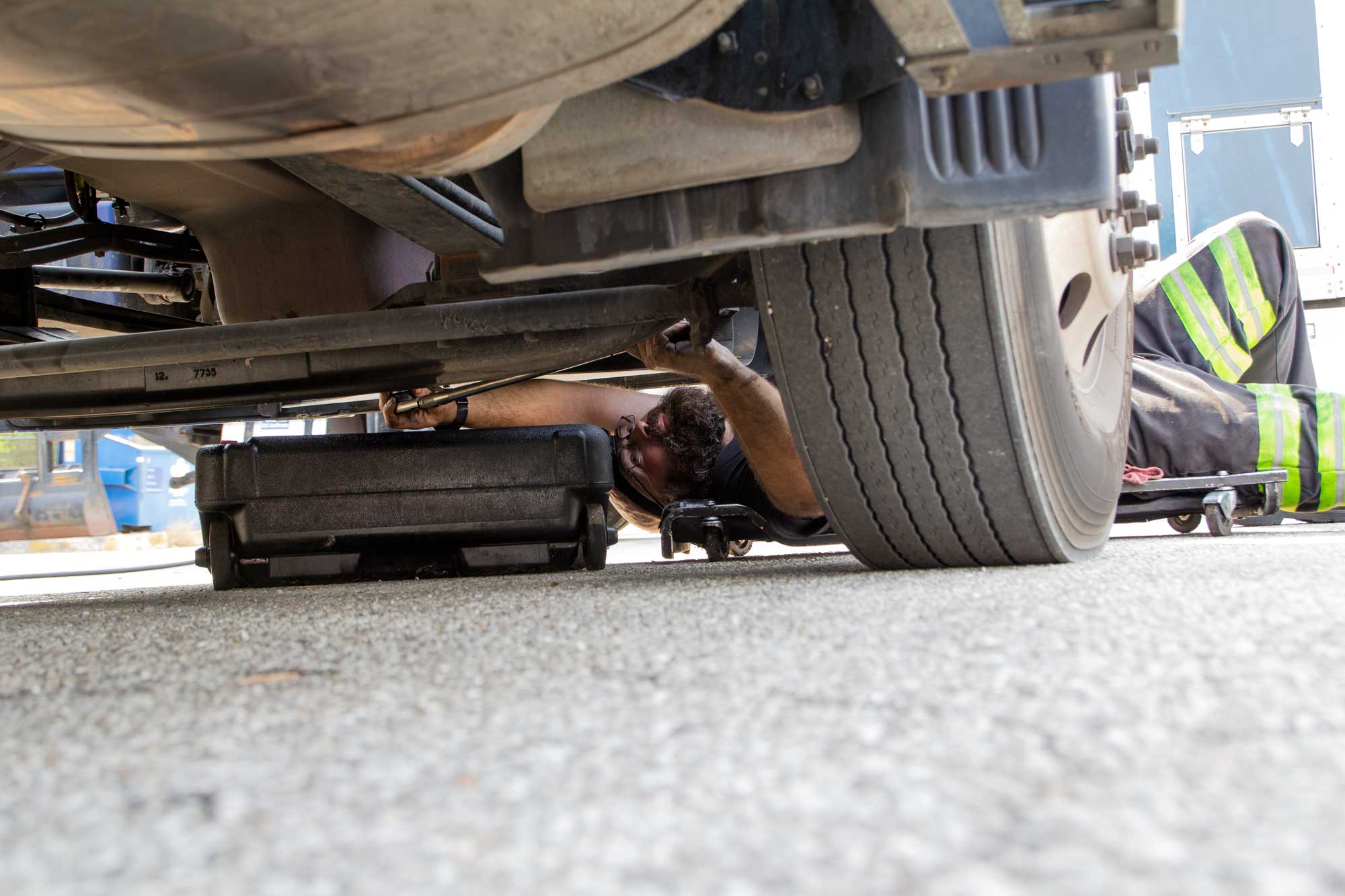 Many truck repair shop owners are thinking about retirement after spending decades building their business. My team and I offer you a succession plan that properly values your years of hard work and sacrifice. Your legacy lives on when we add your repair shop to our growing network of Wiers Fleet Partner locations.
My father started our International Harvester dealership in 1964. After school and during summers I mowed the grass, swept the floors, and washed trucks. Growing up in a small family business gives me a great appreciation for America's small business owners and especially those of us in the truck repair industry.
Wiers isn't an investment firm looking to make a quick buck. I own 100% of the company and have for over 30 years. Our goal is to build a nationwide footprint of highly skilled service centers delivering an outstanding customer experience. It's not an easy thing to accomplish but we believe it is needed and we believe in our ability to create it.
Would you care to play a part? Give me a call at 574-936-4076 x. 3691 or email me at tomwiers@wiers.com.
Sincerely,
Tom Wiers, CEO/Owner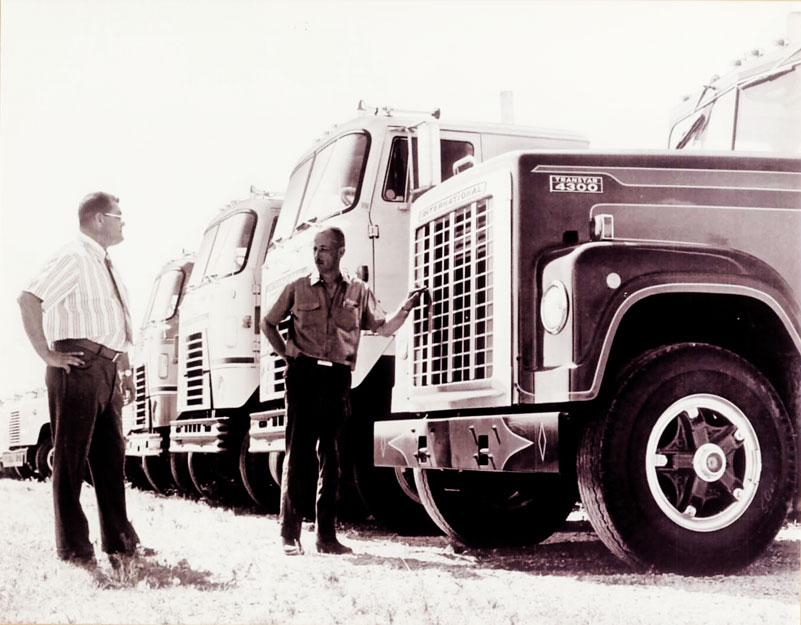 You can tell a lot about a person by the company they keep.
We want to work with like-minded businesses that put the customer first.
"When my partner wanted to retire, we decided to sell the business we started 30 years prior.  Wiers stood out as the best buyer because they really understand the industry and the people.  Adding their scale and capabilities has really helped my team move forward and we are better positioned to support our customers into the future."
Ken Stambaugh
George's Truck Repair – Florence, KY
"The sale process was much easier than I expected. Wiers' knowledge and experience really showed. No surprises or last-minute changes. Just a straight forward, respectable business transaction that left my team in good hands. I'd do it all over again."
Gary Sherman
Pheonix Truck & Bus – Indianapolis, IN
"Tom and I had been talking for a few years before my wife and I decided it was time to retire. Selling a long-standing family business is never easy, but we were able to structure a sale that provided my wife and me income for our retirement. It's great to see the business doing well and the rent checks show up on time each month!"
Bob Lambert
Earl's Truck Sales – Columbus, OH
Our success is built on a strong foundation of core values.